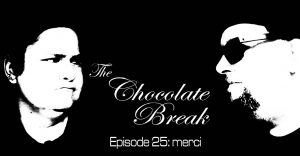 Here's one you've perhaps seen an advert for. Found these up in Canada but they're easily found in the United States. I've always wondered about them and now we try them all.
Storck Merci European Chocolate Sampler – Germany
Our general consensus was that this was an almost alright kind of batch of varieties – give this to a servant, not someone you truly love. Although we did give the left over chocolate to my mother and she really enjoyed them so others will enjoy them. And I love my mother.
Lots of scores – just watch the video.
Get some here – http://bit.ly/mercichocolate