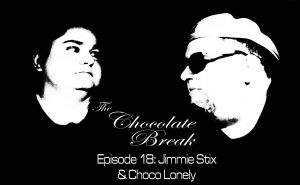 Here's a couple more we found at Cost Plus World Market nearby Jinya Ramen in Bellevue, Washington. I still have the receipt in our chocolate storage vessel – $70 on chocolate. Debauchery!
Tony's Choco Lonely Milk Chocolate – Belgium
If you like milk chocolate, this is where it's at. We agree that this doesn't have the fun of crisps or anything else but for a straight milk chocolate, it's the bomb.
Tony's Choco Lonely – https://amzn.to/2yM1s1a
Kit – 4 out of 5
Hans – 3.5 out of 5
Boyer Jimmie Stix – United States
Dry. Plus, it's dry. Pretzel, funky peanut butter. Chocolate. With more dry. Meh.
Jimmie Stix – https://amzn.to/2RwSMTi
Kit –  0 out of 5
Hans – 1 out of 5